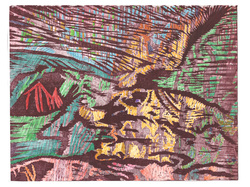 Mentoring sessions available on an individual basis.

If you are interested in taking a one-evening workshop or an extended class in printmaking or a sampler of three-dimensional processes (working with wire, wood, cardboard, plaster and found materials) please contact us at 502-386-5481.
---
---
Pop-up Art Gallery events venue available.

​Call 502-386-5481 if you are interested in organizing an art exhibition or special event.

---